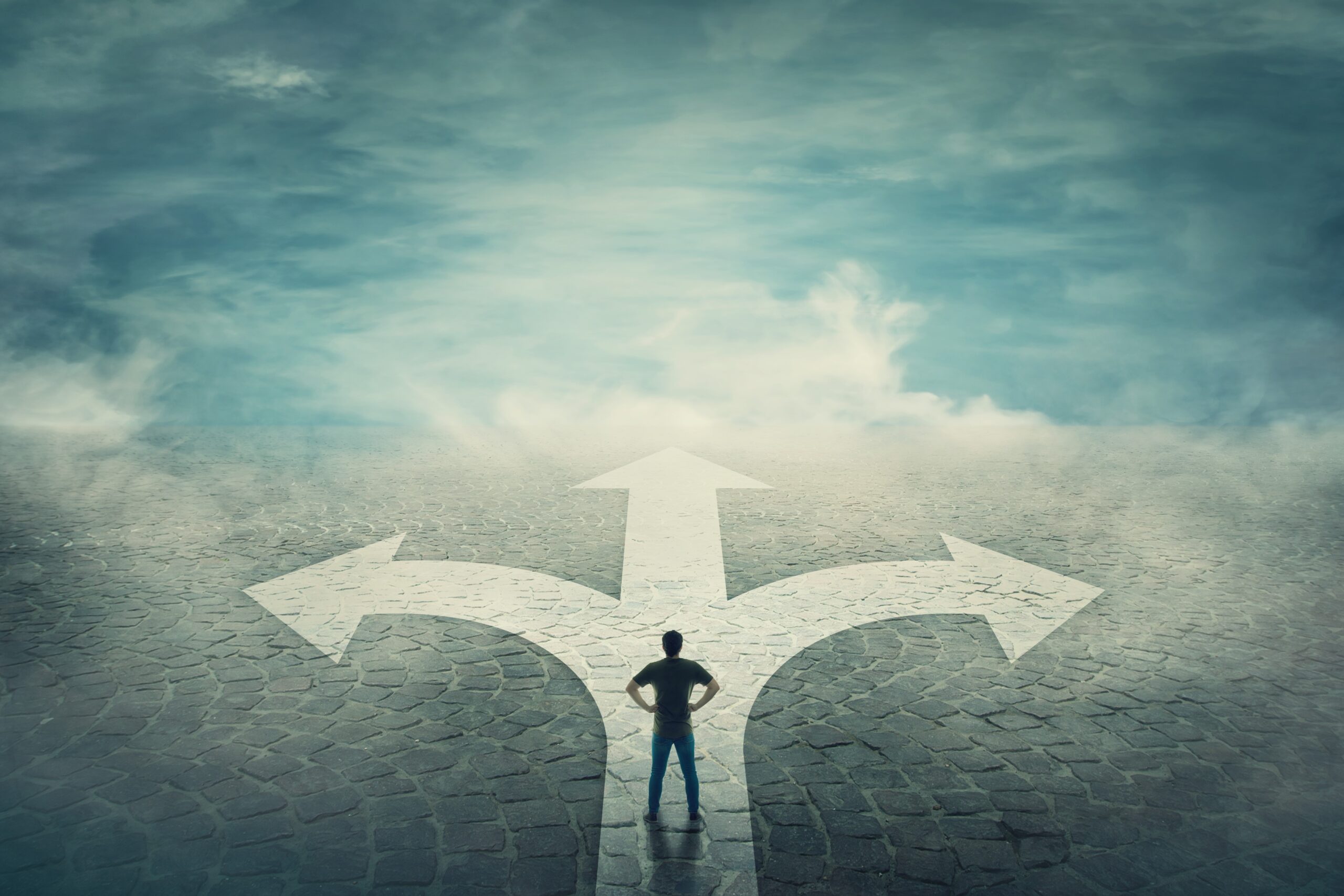 I was reminded of a powerful reality when I was on a video call with a client recently. Her shoulders were low, she was talking more quietly than usual, and she explained that she had no luck again this week as she was 'looking for a job.' And I could visibly see the fatigue in her whole energy field. It was like she had been on a weekend fishing trip and didn't get one nibble for all the time she had spent. What I know about fishing is unless you do it for sport (i.e. challenge and/or money), most people do it to be out in nature and to relax. The actual catching of a fish is a nice to have.
As a Career Coach & Advisor, I equate 'looking for a job' to fishing, channel surfing and online shopping – they are things you do when you are relaxing OR there is nothing else to do. Read that sentence again. If you are currently looking for your next job, think about the energy you have when you are doing any of those things. Your eyes are glazed over. You're likely bored. You might even be confused or withdrawn. If you get my point, THAT is not the energy or intention you want to put out in the universe in relation to acquiring your next job – especially your dream job.
So, getting back to my client…I challenged her to consider changing what she says to herself from 'looking for a job' to calling it 'job acquisition activity.' I recommended she say to herself, 'I believe my job is out there. I am taking intentional actions that will help me acquire the job for me.' While, I get that some of you might think it is woo woo, there is science that shows a small change in semantics – changes your brain and in doing so, it changes your outlook which in turn changes your energy.
The next week when we spoke, my client was sitting up straight, she had excitement in her voice and told me about the clarity she had over the weekend. By making that small change to call it 'job acquisition activity,' her brain started helping her find clarity and really get clear on her end goal. She could articulate the elements of the position she was seeking. She had written a short list of companies in the industry she wanted to be in, had researched and found they provided services she is passionate about, and then saw several of the companies even had jobs posted that she was qualified to do. The energy of being intentional in how she spent her time was infectious – even over zoom. She had also completed two inquiry calls with colleagues in her support network. With her new found clarity, she was able to tell them what jobs were of interest to her and asked for any introductions they could help with.
If you are actively job seeking and you use the terminology 'looking for a job' in the same tone of voice and with the same energy you would if you were going fishing, channel surfing, or online shopping — here are 3 simple tips I challenge you to use this week:
1. Limit the time you spend and label that time as 'Job Acquisition.' Schedule small amounts of time on your calendar that have a start and stop time and honor that time; you have to balance having a life outside of your search while you work to attain your dream position.
2. Pick times of the day when you feel energetic and good about self to do your job acquisition activity and use that to your advantage. When you feel good about yourself, you make better decisions. Remind yourself of your accomplishments and when you felt like the best version of you at work. Then, commence job acquisition.
3. If you find your eyes glazing over, you feel bored, confused, or have lost your sense of purpose – get up from the chair. Walk around. Stretch. And maybe even walk some flights of stairs to get your pulse going before you go back to it. [Hiring managers don't hire people with energy of a person without a pulse.]
You all know from other articles I've posted that I have interviewed thousands of candidates in my 20+ year HR and talent recruiting career. While job experience, behavioral competencies and potential are important factors in hiring, your energy is also a thing. Consider it part of culture fit. Feel free to re-read my article on that by clicking here https://cindygoyette.com/finding-your-tribe-how-culture-fit-affects-your-job-search/
Candidates get hired who exude positive energy appropriate to the job they seek. For all you introverts who just gasped, I don't mean you have to be someone you are not. But, when you are clear about your goal job and you talk about what you love to do, your eyes light up, your posture changes, and that energy is what helps you get hired. Try it this week and let me know how it goes for you. YOU MATTER.
People Matter in Business.
Cindy Goyette, CC, SPHR, MA is a Certified Career & Leadership Coach. Her clients include executives, management professionals and non-traditional job seekers who no longer want to go through the motions but instead have a job that LIGHTS THEM UP where they can be their BEST SELVES at work. By exploring cumulative work and life experience, interests and transferrable skills – Cindy works with clients to align with the same role, or a new career, where they can have greater job satisfaction in the second half of their careers.