As a Certified Career Coach & Job Search Advisor, I care deeply that people are, or aren't, using their talents, experiences, and skills in work that LIGHTS THEM UP.  I believe the innate talents and passions we've been given are a GIFT – unique to each of us – that we need to fully realize and share with others through the work we do.
Over the course of my 25 year career in HR – focused on company culture, recruiting, talent development and building career paths, I've interviewed thousands of candidates, and hired hundreds of employees. I've been an internal confidante and career coach to executives, management professionals and individual contributors all the way down organizations.
In my role, I have witnessed firsthand when people's talents are truly aligned to the right jobs, they are the BEST versions of themselves at work. High performers and the most successful employees in organizations are those who know who they are (self awareness) and what they are good/great at doing. They are passionate about what they do, and in turn, they actively help the organization they work for – be better and more profitable.
I believe that deep down, we all crave direction and connection to our life purpose and satisfying work – so when it is all said and done – we've made a difference in the world and our lives mattered. I have deep experience helping talented people increase their awareness about their talents and align their behaviors and career aspirations to acquire jobs they LOVE. PEOPLE MATTER in BUSINESS.
MY CAREER STORY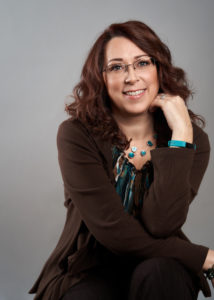 When I went to college, I told the career counselor I wanted to major in Speech Communication and in Studio Art.  She promptly said, "You can't do that. Communication goes with Business and Art goes with Theatre." I then made it clear to her that I was both an extrovert AND an introvert and those two majors combined reflected who I am and what I wanted to learn more about.  I went on to say…that because I was paying for my education – I intended to get what I wanted regardless of what she thought I should do. Four years later, I left college having conferred those two degrees.
———————————–
Then, in my late 20's, I inherited a business.  Overnight, I became what is now called the chief operations officer of a privately owned franchise of a national company, co-owned by my then fiancé and his dad.  They had been business partners for a decade until the father was incapacitated from a terminal illness creating an urgent need for me to step in and run the business.
When the family asked for my help, I was working full-time in marketing communication applying my two college degrees, my job experience working in management training and consulting firms AND my passions in psychology, human behavior and media.  And although the abrupt work and life change was completely against my will at that time; today, I believe it was divine intervention to put me on my true career path.
Over the next four years, I 'earned' what I call the blood, sweat and tears version of a business management degree while figuring out how to best operate and grow a company I knew nothing about.  Because the one person who could teach me the business was in a coma, I tapped into my innate strengths of curiosity, resourcefulness and efficiency to learn all the aspects of company operations: organization, customer service, logistics, finance, legal, human resources, sales, marketing, etc. and apply that knowledge to help the business scale and thrive.
While I learned the ins and outs of business management, I also learned very acutely that businesses are about PEOPLE.  The core of business is HUMAN BEHAVIOR in relation to leadership quality, clarity of direction, job duties, and the flow of money.  Simply put, the right human talents aligned with good leadership and supported by sound organizational systems make a company profitable – or not.  Therefore, if you want to make money in business – you have to be open to learning about and appreciating people and understanding human behavior.
When we sold the business after successfully increasing our profits 200% year-over-year, I had the option to get back on my original career path in marketing or to focus on what I'd learned in the business.  It was then that I made a conscious decision to go into Human Resources.  I chose to work in the area of the business where I could use my business acumen, work experience and education to directly influence:
how hiring managers decided what jobs and TALENT they need to cover all the work that needs to get done,
the way TALENT was attracted, hired, onboarded and deployed,
how managers and leaders were trained to enable their TALENT (people) to be successful and engaged in their careers and,
ultimately help them all align their TALENTS and job responsibilities to the company's business strategy in order for it to be profitable.
So, that's what I did. And I have been helping talented people ever since.
The reality of life is that your perceptions – right or wrong – influence everything else you do. When you get a proper perspective of your perceptions, you may be surprised how many other things fall into place.

– Dr Roger W Birkman